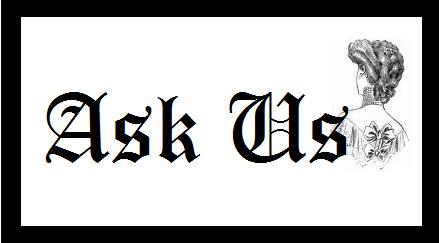 Facts and Frequently Asked Questions

If you have any questions you require answering please don't hesitate to contact us. We are more than happy to answer any of your questions.
Some Recently asked questions:
How Do you clean Vintage Leather?
Vintage leather is quite to easy to clean when you have the right products. I generally start by wiping down the surface with a damp fabric cloth. Don't use paper towel or tissue as it can desintigrate and leave clumps on the surface. Once the surface have been wiped down apply a thin coat of leather upholestry cleaner available from Auto Shops such as Super Cheap. Use a fabric cloth and in small circular motions apply a thin coat of the polish. I find this type of polish also works well on vinyl products. If you have stains on the leather eucalyptus oil can help but be sure not to apply too much as it can leave a greesy residue. Saddlery oil and polish can also be used however I find it to be slightly more expensive and only available in great quantities.
How can I tell what a vintage item is worth?
Research, Research, Research. Scan online stores and auction sites such as Ebay and Oztion for similar items. I find this is a great way to roughly determine to actual retail value of an item. Auction items with heaps of bids are generally worth more as they are well sort after. For jewellery items I use The Collectors index which is an online guide to vintage costume jewellery. Be sure to look at the condition of the item, a mint condition whiting Davis pendant is worth significantly more than one in poor condition. You can also get your items profesionally valued by an expert, however this can cost upwards of $30 per item, sometimes more than the item is actually worth.
How can I make a Vintage Dress look less "Old Fashioned"?
Most vintage dresses can be simply altered to create a more fresh modern look. The most simply alteration to do is to hem the dress, a 1980's ballgown can make a wonderful cocktail dress by simply removing the trail. I also find that removing shoulder pads and taking in the side seams creates a more fitted and modern looking piece that is generally more flattering. I also tend to remove ruffled bows which are often attached to vintage dresses as they are often percieved as tacky. My main tip is to be creative, add modern accessories with your vintage piece to spice it up. Simply have fun wearing your piece of fashion history, the best way to pull off a vintage gown is to wear it with confidence and make the look your own.
I am want to add some vintage clothing and accessories to my wardrobe but am confused where to start..
Firstly go for quality not quanity. There is no point having 50 poor conditioned vintage pieces if they are unwearable. I tend to look for classic pieces that are in great condition and will go in well with my current wardrobe. Start off buying accessories. Vintage accessories are a great way to add uniqueness to any modern outfit and you can sometimes pick them up at Vintage and Op Shops for a couple of dollars. Firstly look for neutral pieces that will mix well with a variety of garments. Vintage belts are great to have as they can add a touch of sass to any boring outfit, jeans and a basic tee look fabulous when mixed with a chucky vintage belt. Look for unique high quality vintage handbags and purses. Every Vintage lover needs a glomesh purse and you can't go past Vintage Oroton. A vintage cameo is a must-have for any collector of vintage, wether it be in the form of a pendant, ring or brooch. My advice is to start off small, purchase neutral items at first then get more elaborate. Start to visit Op Shops and Vintage stores in search of any unique pieces that catch your eye. Search online auction sites like eBay and Oztion so you get an idea of the value of certain items, this way you won't pay to much for a particular item and are more likely to spot a bargain from a mile away.